Feeling overwhelmed by the volume of social media posts from the millennial generation highlighting their hipster lifestyle? Fear not! Play the below fantasy game to help you navigate today's social media landscape.

Rules:
Form a league and draft your Fantasy Hipster team consisting of 3 players per team. Weekly competitions run Monday – Sunday. Players may be added/dropped at the end of the week. Trade players with your friends to keep the game fun!
Follow your team on Facebook / Twitter / Insta / LinkedIn / Snap Chat or your favorite social media platform and score as follows – Highest score wins!
Scoring:
Food Categories
Photo of food = 1 Point
Mention of food being organic = Bonus Point
Mention of food alery = Bonus Point
Mention of food being gluten free = 2 Bonus Points
Coffee in photo = 1 Point
Hands clasped tightly around coffee mug = Bonus Point
Receive 1 point for each word mentioned in a beer photo: (i.e. Oak Filtered Sunshine Wheat = 4 points)
Work Categories
Posts pic of 'working' outside of normal business hours = 1 Point
Working while traveling = 2 Bonus Points
Workspace is in a unique or outdoor setting = 2 Bonus Points
*Get another 2 points for a totally unrealistic workspace – Like a picnic blanket!*
Sharing a loosely-related business article = 1 point
Article is from Business Insider = Bonus Point
Uses #meeting(s) in any form = 1 point
Clothing Categories
Any denim visible = 1 point
All denim = Bonus Point
Fedora = 1 Point, obviously
Rimmed glasses of more than 1/8 inch = 1 Point
Glasses present in photo but not on face = Bonus Point
Wearing a beanie indoors = 1 point
Travel Categories
Wing shot aboard an airplane = 1 point
Photo at a wedding/anniversary that has nothing to do with the event or couple = 2 points
Photo of feet off into the distance = 2 points
General Categories
Uses any of the following phrases: Noms, Harambe or Adulting = 1 point
*Bonus 2 points on Adulting for a very normal activity, such as getting dressed or going shopping*
Posts Photo in Black and White = 2 Points
Quits Job to Travel Abroad = Automatic Win
Negative Points
But watch out! If a player on your team participates in a non-millennial hipster loving activity, your team might lose points
Seen drinking a light beer = -1 point
Clean Shaven -1 point
Shopping at a non-natural foods store = -2 points
Example Scoring
Consider the below posts for scoring examples: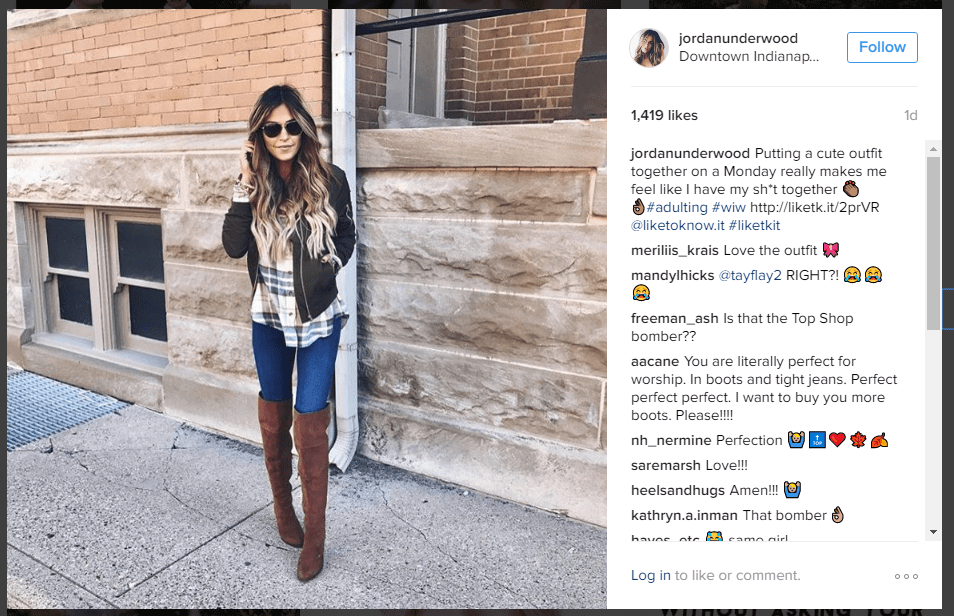 -"Adulting" = 1 Point
-Very normal activity (getting dressed) = Bonus 2 points
3 Points from this player, but you can do better!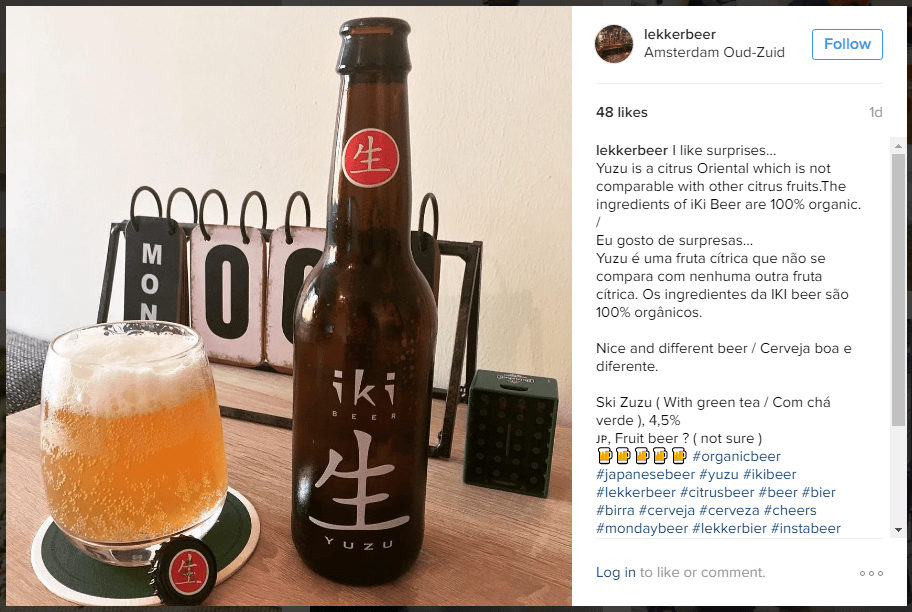 -Food/Drink Pic = 1 Point
-Yuzu iKi Beer = 3 Words = 3 Points
-Mention of Oragnic = Bonus Point
Great job! This player just scored 5 points for your team!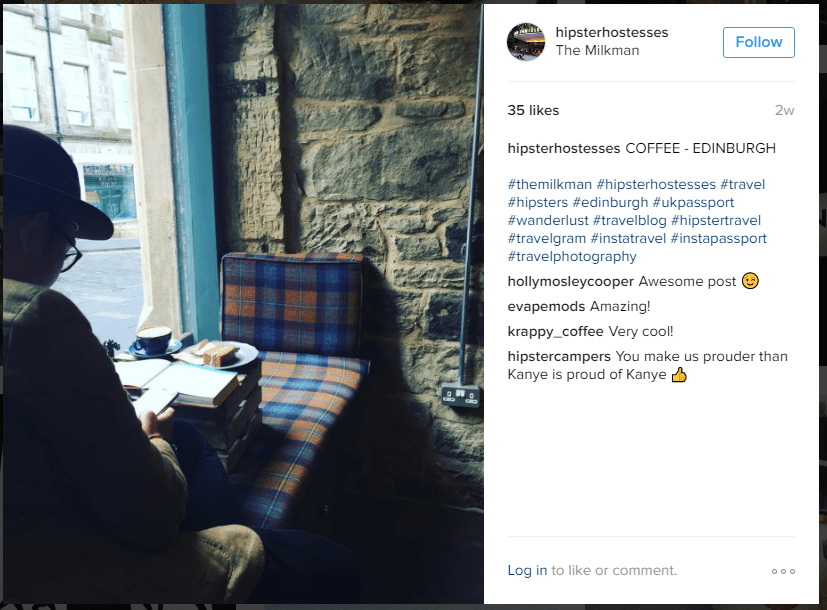 -Working outside hours = 1 Point
-Working while traveling = 2 Bonus Points
-Working in unique work space = 2 Bonus Points
-Unrealistic Work space (Is that a book balanced on a wooden crate on a sofa? Yessss!)
Woah Big Player! You just scored 7 points this week!
Let us know your other ideas for scoring in the comments section, and we'll get them added. Enjoy the games!